Camping.
Its an age old tradition where family and friends escape into one of the forest saturated havens that the mountains of our great country have to offer. Trips usually consist of a nylon tent, small crackling fires, hot cups of cocoa and some all-beef franks to roast up and enjoy while listening to the sounds of woodpeckers and wandering fawns before singing a tune and slipping off into slumber.
Yeah… not on my camping trips. Small crackling fires are replaced with raging infernos (sorry Smokey). Hot cups of Cocoa are replaced with an infinite variety of ice cold craft brews and all-beef franks are replaced with a variety of food that would make any gaucho style Brazilian steakhouse blush.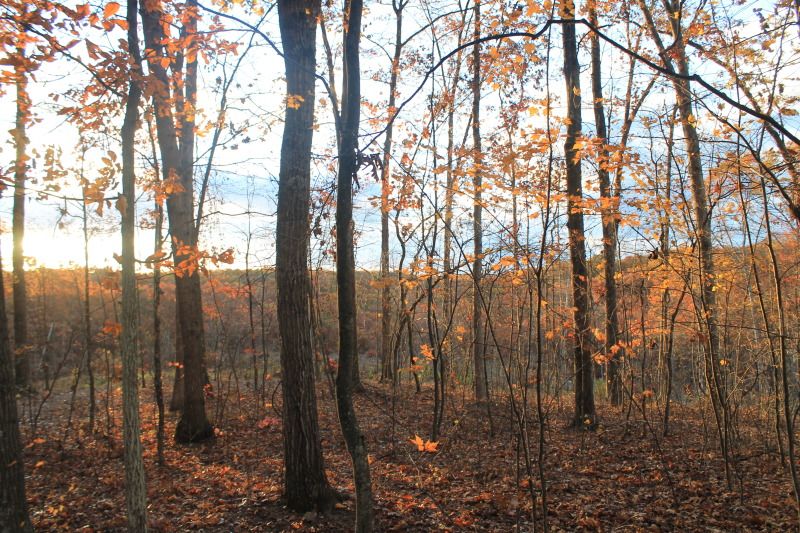 That general "foundation of camping" is still intact though. We want to be completely cut-off from people, traffic, Gangnam Style, electricity, plumbing…everything. So, when we choose our camp ground, we choose carefully. Green Ridge State Forest  offers everything to meet our needs and demands. Sites are secluded and spaced enough that you'll be hell pressed to see or hear anyone at any other sites.
This is crucial for us because we like to start our cookin' and drinkin' early – and we don't stop until our stomachs are at full capacity, and our minds have successfully drowned in a hybrid pool of malted hops and barrel-aged spirits.
The Department of Natural Resources bills Green Ridge as the largest contiguous block of public land in Maryland at a whopping 47,560 acres located within the Ridge and Valley of the Appalachian Mountains. There is also more hiking, hunting, fishing, sightseeing, mountain biking and canoeing that you can shake a stick at (not pictured).
This particular trip was something special. We wanted to amp up our drinking and cooking this time around. We decided that we were going to do a cowboy cook. 50% meat, 40% potatoes and 10% vegetables. This food wasn't going to prepare itself, so we loaded up the trucks with a litany of camping stoves, cast iron cookery, and a "simple" smoker. Also, If you know me (hi, my name is Brian), you know I look for any excuse to wear a costume. If we were going to cook the part, we had to look the part. So, we decided to dress like cowboys and/or moonshiners. Why you ask? Why the hell not! I'm livin' in the woods for the weekend so there's no reason I shouldn't be outfitted in an armor of flannel and denim!
To cap everything off, we brought in a wood framed bar with a fully functioning tap and 2 kegs of home-brewed beer…that we would later hurl into the fire. I'm getting ahead of myself here, but I can't mention a bar burning without giving a bit of background. It was like a viking funeral. The bar used to live in a friends basement and was like an urn housing numerous memories. Since he was remodeling his house, he figured instead of taking it to the dump, why not bring it to Green Ridge where it could perish among the trees and the comrades who held it in such high standard.
We woke up early and lined the smoker with hickory wood chips and got her up to temp as best we could. We only somewhat succeeded. The Brinkmann Smoke-N-Grill is a great smoker for beginners, but keeping it at the proper temperature for optimal smoking is extremely tedious and difficult. We did our best, but in the end we got sidetracked and some of the food suffered, but its hard to be picky or overly critical when you are on a mountainside, surrounded by trees, drinking beer out of a mason jar.
In the smoker we had a roast beef and pork loin, both marinated in Dogfish Head's Palo Santo Marron and lightly rubbed with Montreal seasoning, and a 6lb. Boston butt which rested for 24 hours coated in a dry rub (consisting of dry mustard, paprika, salt, pepper, garlic powder, onion powder and cayenne pepper).
On our small propane camp stoves we made a 3-meat, 2-bean chili made with ground beef, ground turkey, smoked savory sausage, red kidney beans and black beans. We laid the chili out on a bed of homemade cornbread casserole and used Frito Scoops as spoons. If you think you know a better way to have chili, then I don't trust you.
On a small cast iron charcoal grill we had 2 skirt steaks that were marinated overnight in Rhombus Brewing Company's Pumpkin Porter with a dash of pepper. In a huge gamble, which paid off greatly; right before going on the grill the steaks were rubbed lightly with Silver Spring's Beer'n Brat Horseradish Mustard.
To avoid chewiness, the steak was sliced thin, against the grain and at an aggressive bias. The results were phenomenal. The mustard ended up creating a pleasingly bold and tangy crust to the steaks and just the right amount of kick – and due to the thinly sliced pieces I was able to pick up fist fulls to enjoy while I walked around camp. Jealous? You're jealous
Of course, what would campsite cookin' be if we didn't utilize the prepared fire at least a little bit?
Most people only think of using the flames of the fire, but whats great about a huge mid-camp inferno is that you basically have a badass slow cooker at your disposal.
The trick is to wait until the fire has been burning long enough to leave you with a bed of white hot coals. Go to the outer edge of those coals and (using a shovel) dig down about 6″ creating a small oval. That is your cooker.
We took red potatoes and chopped onion, drizzled a bit of olive oil on top and seasoned with salt and pepper, some garlic and a dash of oregano, wrapped it all up in an aluminum foil pouch, stuffed it into our "cooker" and covered the hole up with the coals. You have to keep an eye on it to gauge exactly how much heat is being distributed, but you will get an idea fairly quickly. We had ours in for a few hours and they came out perfectly. Obviously time varies with the size of your fire and how close you dug the hole to the fire.
Moral of my story: even though it is a bit more work, on your next camping trip I implore you all to skip the packs of Oscar Meyers and cans of Chef Boyardee Beefaroni and really up your cuisine. You owe it to yourself, your fellow campers and your country. Throw some pig in the fire. Slow cook a gigantic shoulder in an American-made Dutch oven. Fashion a bow and arrow from a redwood, hunt down a ten-point buck and turn that sumbitch into jerky. Whatever! The forest is your oyster.
Once your food is prepped, you can pretty much set it and forget it. Focus your time and energy on a few games of Beersbee and Cornhole. Polish off that case of Pabst. This will give you time to not only get your mind right, but also a chance to work up an appetite so that you are ready to feast like the good Lord intended, with a plate full of protein right in the middle of Mother Nature's backyard.