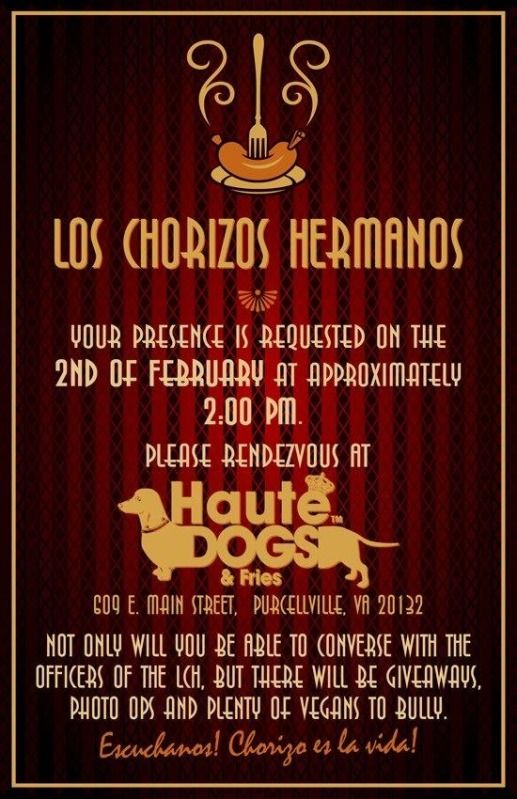 Amigos! La Fiesta De Salchica is just days away!
Join the LCH at 2:00 Pm THIS Saturday (2/2/13) at Haute Dogs & Fries in Purceville, VA for a celebration of gluttony, as we profess our love for all things sausage while simultaneously spewing hatred for all things vegetable.
Remember…We took the Hot Dog, now we take the chorizo. You tell the Vegans we're gonna paint Virginia with their mustard. Two coats! We'll festoon our bedchambers with their relish.